About Us Old
Mission
Urban Leaf exists because we believe that the environmental impact of our food systems represents one of, if not the, biggest challenges our generation faces. We want our kids, and your kids, to live on a happy and healthy planet.
By facilitating a relationship that brings people closer to their food, our mission is to motivate, encourage, and inspire healthier and more sustainable food choices.
Respect for our planet is engrained in everything we do. We recently became the first gardening company in the world to set 'Net Negative' emissions targets, we are currently pursuing our B Corp Certification, and we go out of our way to make thoughtful materials selections in all of our products.
How We're Different
Urban Leaf specializes in teaching people how to garden, not machines. If you are looking for a machine to produce basil for you like Nespresso produces coffee, then we are not the right company for you. We believe that whilst technology can have its place in gardening, too much of it is a distraction. Too many gadgets deprive us of the very 'experience' of gardening that we seek to provide. We believe that a direct connection with nature is what many of us in urban environments are so desperately lacking.
Urban Leaf caters for Indoor and Urban Edible Gardeners. That's it. We put a large amount of time and effort into cultivar selection, and some of our suppliers tell us that we are their fussiest and most annoying customer they have. We're very proud of that.
When we select seeds to put in our kits and seed selections, we screen the available options for attributes that make them well suited to indoor and urban gardening. This includes things like dwarf size or compact stature, disease resistance, drought tolerance, and low light suitability. That's not to say that our plants don't need TLC, but if you're wanting to grow a gigantic tomato 'tree' in your backyard then you should probably buy your seeds somewhere else. Our focus is fitting as much as we can into small spaces.
Our Promise To You
All Urban Leaf products come with a Green Thumb Guarantee, which means that if you can't get them to grow or are not satisfied with the results we will refund or replace them for free. We do this not because we think our products are perfect. They're not. Rather, we do this because we recognize that gardening is a voyage and not a destination, and if you're completely new to it then the truth is that there's a bunch of things that could go wrong. But there is so much to be gained from fixing our food system and having you experience the magic of gardening that we don't want an initial setback to deter you. Not only are we willing to replace your product for free, but we will also happily offer 1-on-1 coaching and support to make your next attempt a more successful one.
Let's Talk
Meet The Founders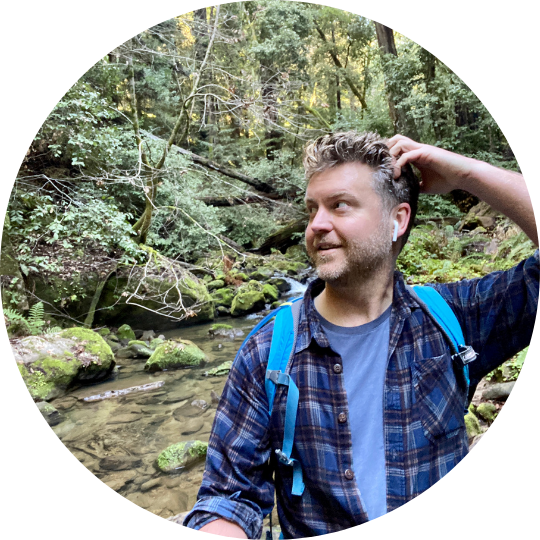 Determined to build something that would make his future grandchildren proud, Nate left the finance industry in 2015 and began dreaming up the idea for Urban Leaf. When he's not getting to know Urban Leaf customers and ensuring they have a great experience, Nate's in the kitchen. A true foodie, Nate has been cooking for most of his life. The first dish he ever learned how to cook was spaghetti bolognese at age 9, and he's taken cooking classes all over the world, even earning a Certificate of Culinary Arts in Toronto. Thai and Vietnamese are his favorite culinary regions, and he once spent a month exploring the Central Highlands of Vietnam by motorbike in search of the perfect bowl of Banh Hoi (it's all about the fresh herbs!!)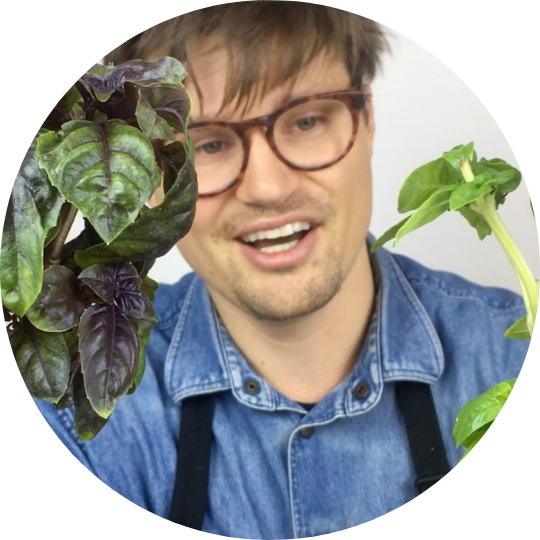 Rob was raised on a wood farm in southeastern Massachusetts. Since moving to NYC, he has made it his mission to make the city a bit greener. His Ph.D. dissertation focused on Vegetated Infrastructure, which means he's an expert in incorporating plants into built environments. Rob is in charge of dreaming up new products for Urban Leaf and refining our tools to make indoor gardening as simple as possible. But he's really known for his "Upper Westo Pesto" (fortunately, he's always got a good supply of fresh basil on hand.)
The Importance Of Gardening
We believe that finding ways to grow food in urban environments solves a huge number of problems facing people and the planet. Growing your own food shortens supply chains by putting fewer miles between food and eaters, decreases waste through less packaging, and produces food with a higher nutritional density. However, growing food in urban environments is not without its challenges either. As New Yorkers living in 600 square foot apartments, we know these challenges firsthand. There is a lack of time, space, and know how. By making growing food at home fun, easy, and affordable we are overcoming these obstacles.
If you're interested, you can read more about how founders Nate and Rob got started and why we are so passionate about Urban Farming.