---
Microgreens are an easy way to incorporate more greens into a busy city lifestyle. Packed with healthy vitamin and nutrients, they're also fast-growing and have fairly low light requirements – making them an ideal starting point for beginner gardeners. We also offer an upgraded version of this kit which comes with seeds and supplies for an additional 18 harvest.
---
Low to bright indirect light

We designed this to make the most out of our only apartment window

3 Bamboo Fiber Trays

3 PET Plastic Lids

4 Microgreens Seed Packets (Radish, Lentil, Kale, & Mustard)

1 Microgreens Growing Guide

12 Jute Mats
Sized To Fit Your Lifestyle
Since you're not a rabbit, you probably won't eat an entire large tray of microgreens in one go. Trays are sized 4 sq. in. each to fit your lifestyle, providing 1-2 snack-sized portions at a time. Set up the 3 trays on a staggered basis to ensure a full-time supply of always fresh greens.
Low Cost Per Refill
We designed this product for the long term, which means that refills are easy to use and affordable. We encourage you to compare our product to other 'all included' kits on a cost-per-refill basis.
Carefully Selected Materials
We care about the finer details so you don't have to. The trays are made from biodegradable bamboo fiber PLA. The lids are PET so they are food safe and the jute mates are 100% plant-based and can go in the compost. Everything else is recyclable paper and cardboard.
---
Microgreens need 4 - 8 hrs of light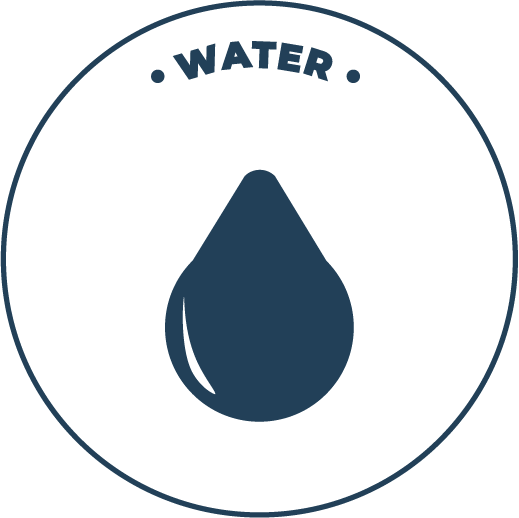 Hydroponic trays take care of the water for you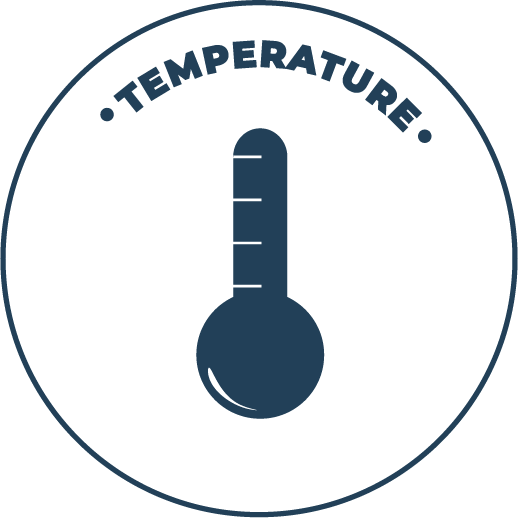 Microgreens need warm to room temperatures to thrive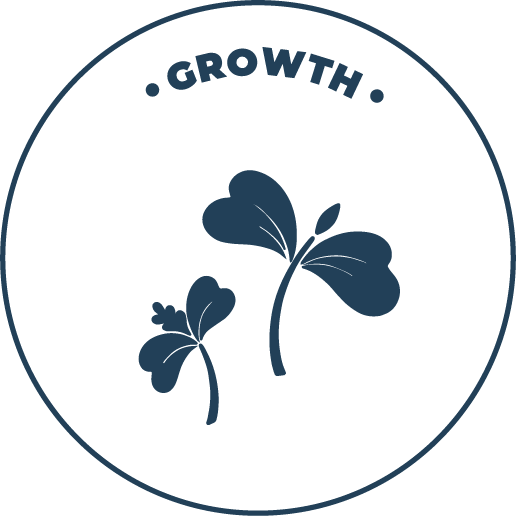 Harvest your Microgreens in 7 to 14 days
Our starter kit includes everything you need for 12 harvests, over the course of about one month, and includes the following: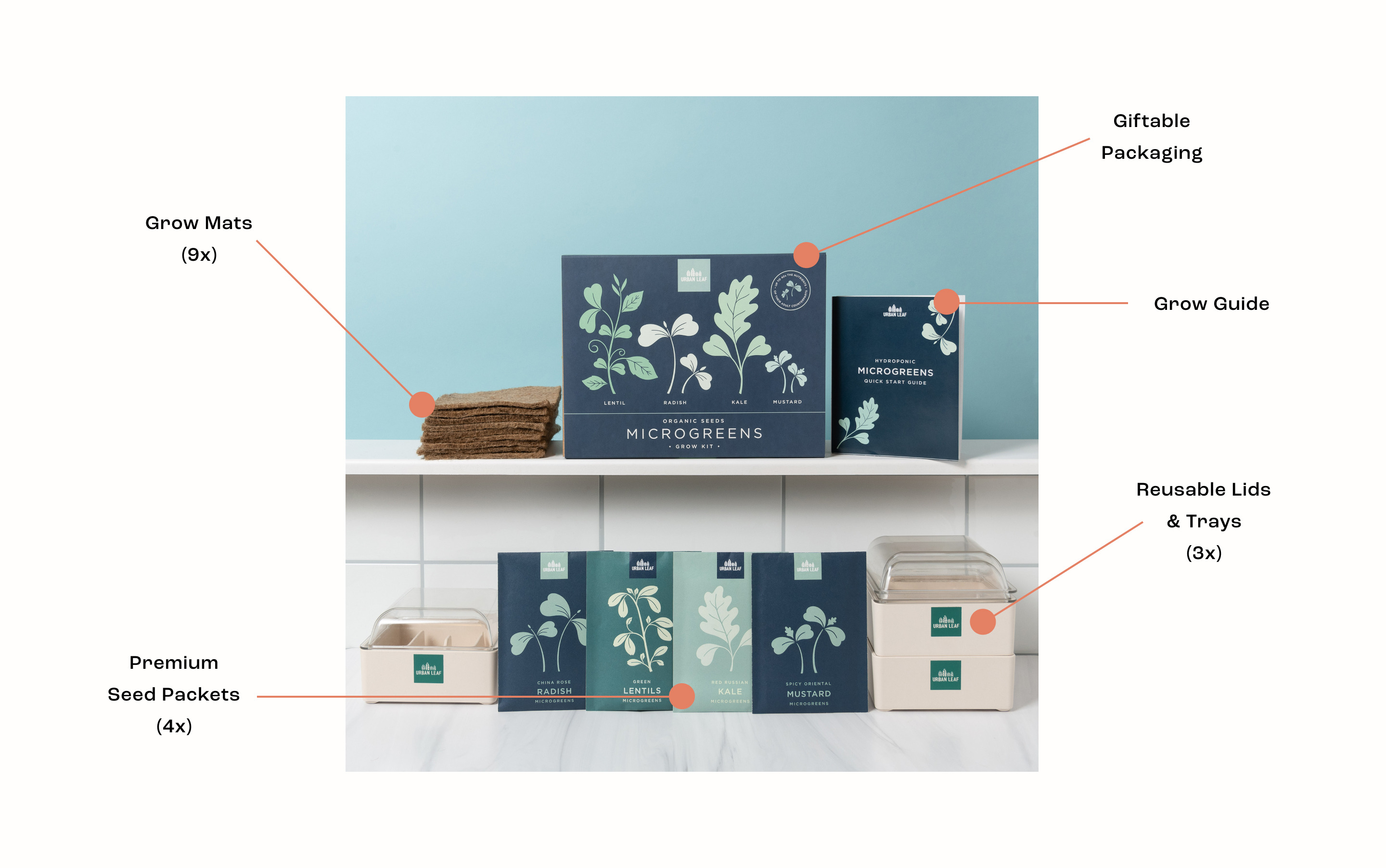 Microgreens are the "baby" version of the adult plants you're more familiar with. Usually harvested around 7- 14 days, they're much more concentrated in flavor. They're more nutrient packed, flavorful, and tender compared to their mature counter parts.
How Long Do Microgreens Last?
Microgreens typically have about a week before the first and last harvest, so if you can use them up in that time you'll enjoy the freshest and healthiest microgreens possible. If you've gotten to the end and you still have some left, they will last another week or two given the right conditions. Store them properly by placing them in an airtight container with a paper towel at the bottom.
How Do You Eat Microgreens?
Pretty much any way you want! Microgreens are versatile and can be sprinkled into your salads or added into your stir fries. Our Microgreens Growing Kit comes with the main types (spicy radish, sweet lentil shoots, mild kale, and flavorful mustard) to give you a sampling of just what Microgreens can do. Our favorite Microgreens forward recipes for this mix are:
Mustard dressed summer salad

Ava-kale-do toast

Radish and Root Salad

Hummus, Tomato, and Lentil Shoot Wrap

 
Learn More About Microgreens