Make Grow Lights Less Complicated
Download the entire set of Urban Leaf Grow Light Calculators for Free.
Scroll down for further details on what's included.  
Included in this FREE download
Urban Leaf exists as a company to help city dwellers fall in love with gardening, and be part of a food system that puts the planet and its people first. The reason we are giving this spreadsheet away for FREE is that light is an incredibly important part of indoor growing and our hope is that you can use these tools to increase your chances of successfully growing an indoor garden.
Why do you need to provide an email address? Let's just say we ain't growing enough basil at home quite yet to feed ourselves. We've got bills to pay, and the way we do that is by selling gardening products. Yes, you will receive some marketing emails from us. Yes, you can unsubscribe any time you like. No, you don't have to give the spreadsheet back. It's yours to keep - regardless of whether or not you choose to help support our small business by making a purchase.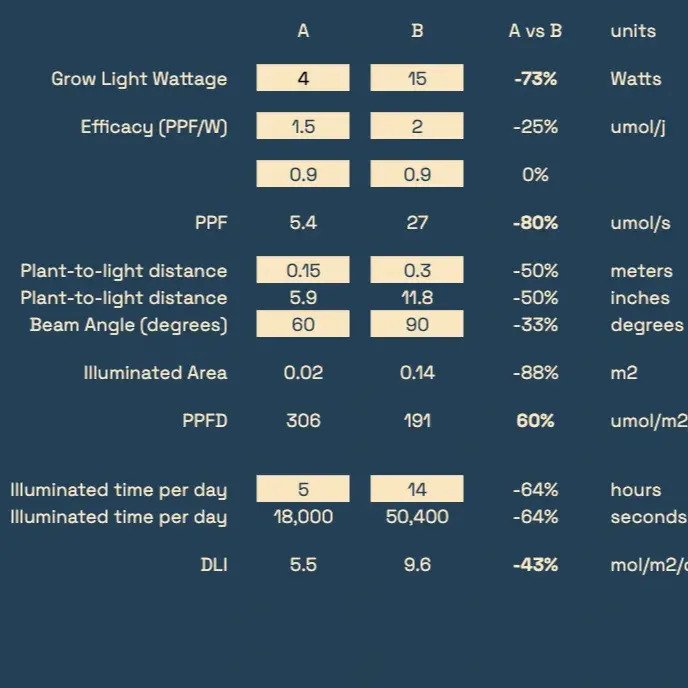 Daily Light Integral
The Daily Light Integral (DLI) calculator allows you to understand your grow light power, from a plants' perspective. There are two different version of this sheet; one for round grow lights (like an E26) and the other for grow light strips or bars.
Input the wattage, efficacy assumption, and some basic geometry and the spreadsheet will calculate how much DLI you are going to be delivering to your plant.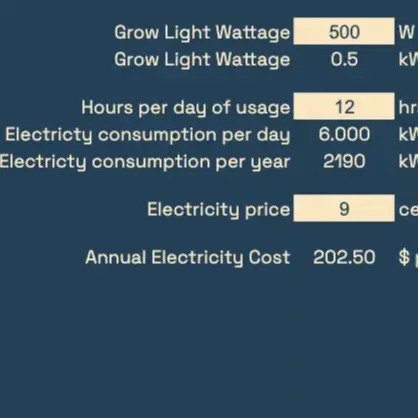 Running Costs
Understand how much it is going to cost you to run these grow lights annually. This is pretty simple math that applies to ANY electrical appliance, not just grow lights.
Input your wattage and average electricity cost, and this spreadsheet will tell you how much you can expect to pay in electricity per year.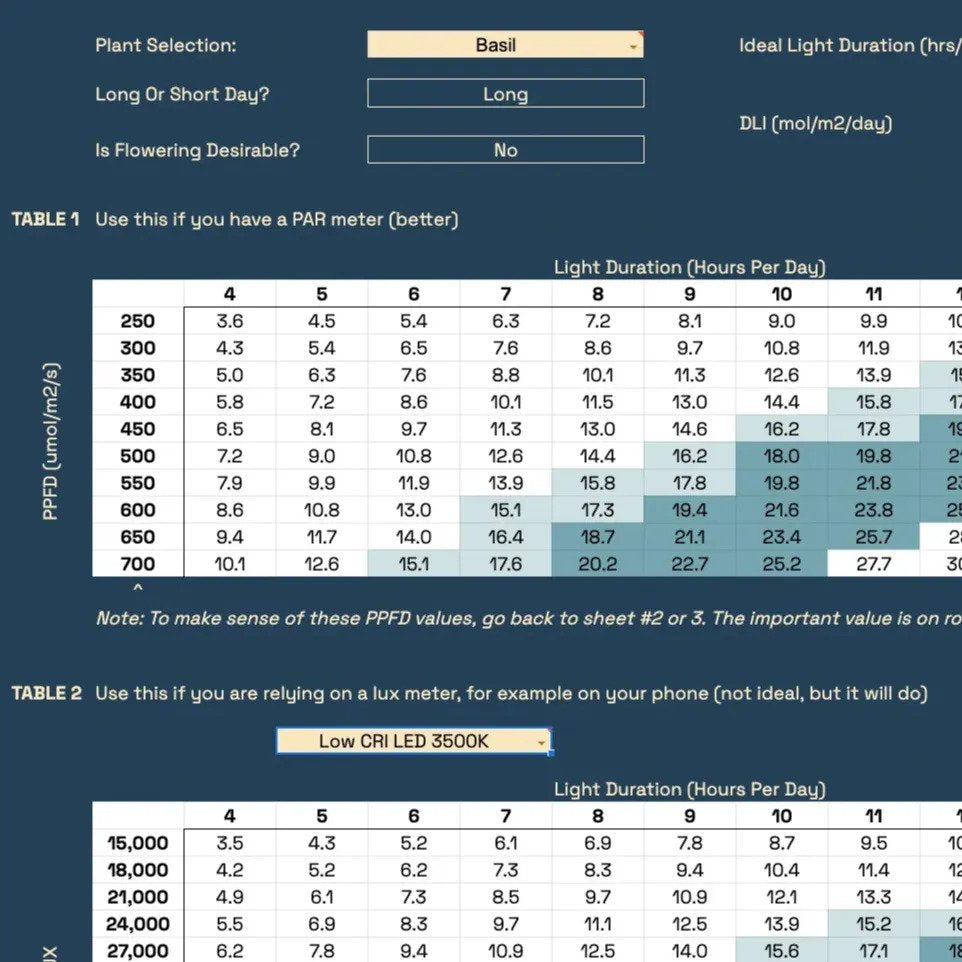 Duration and PPFD
This is probably the most powerful sheet in the whole file. Select any edible plant variety, and the spreadsheet will give you a light duration range as well as a target PPFD. Compact Grow Light (GreenLite)