From Seed to Superfood in Seven Days
Enjoy Windowsill-To-Table Fresh Greens Year Round, Even If You're Not A Gardener!
How To Grow Microgreens Year Round
Your new microgreens kit comes with everything you need to get set up
You can grow microgreens indoors year round. They do not require a grow light and maintenace is a breeze
After 7-10 days your own nutrient-packed superfood will be ready to enjoy on your breakfast, lunch and dinners
Refills options are available via both subscription and a-la-carte. Seeds are 100% Organic and grow mats are compostable.
Everything you need to get growing today
Eco-Friendly Materials
Each Microgreens Starter Kit Contains:
- 3 x reuseable bamboo fiber trays. Dishwasher safe, and ceramic-feel

- 3 x clear germination lids

- 4 x packets of organic seeds, each one containing enough for 3 grows.

Radish (12g), Lentil (40g), Kale (11g) and Mustard (11g)

- 12 x jute mats (100% organic plant fiber)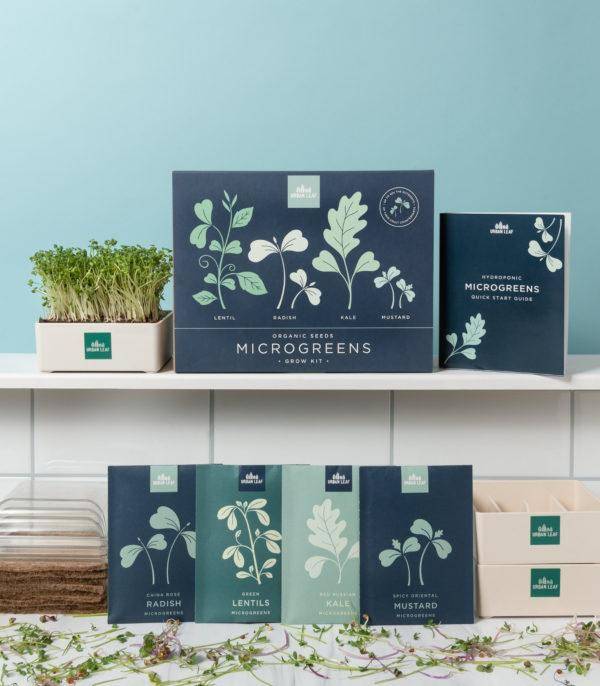 What Are Microgreens Anyway?
Microgreens are baby greens that you harvest and eat after 7-14 days when they are 1-3" tall. They are packed with nutrients, have low light requirements, and are so easy to care for that anyone can grow and enjoy them.

Vegetables can be eaten at many stages - including as seeds (i.e. grains), right after they germinate (sprouts), when they're 1-3" tall (microgreens), as 'baby' greens or as fully grown plants (what you're most used to seeing)
Hurry up! Limited Availability
Microgreens are one of the few edible plants you can grow in any location and at any time of year. Due to supply chain disruptions supplies are currently limited
Only 5 items in stock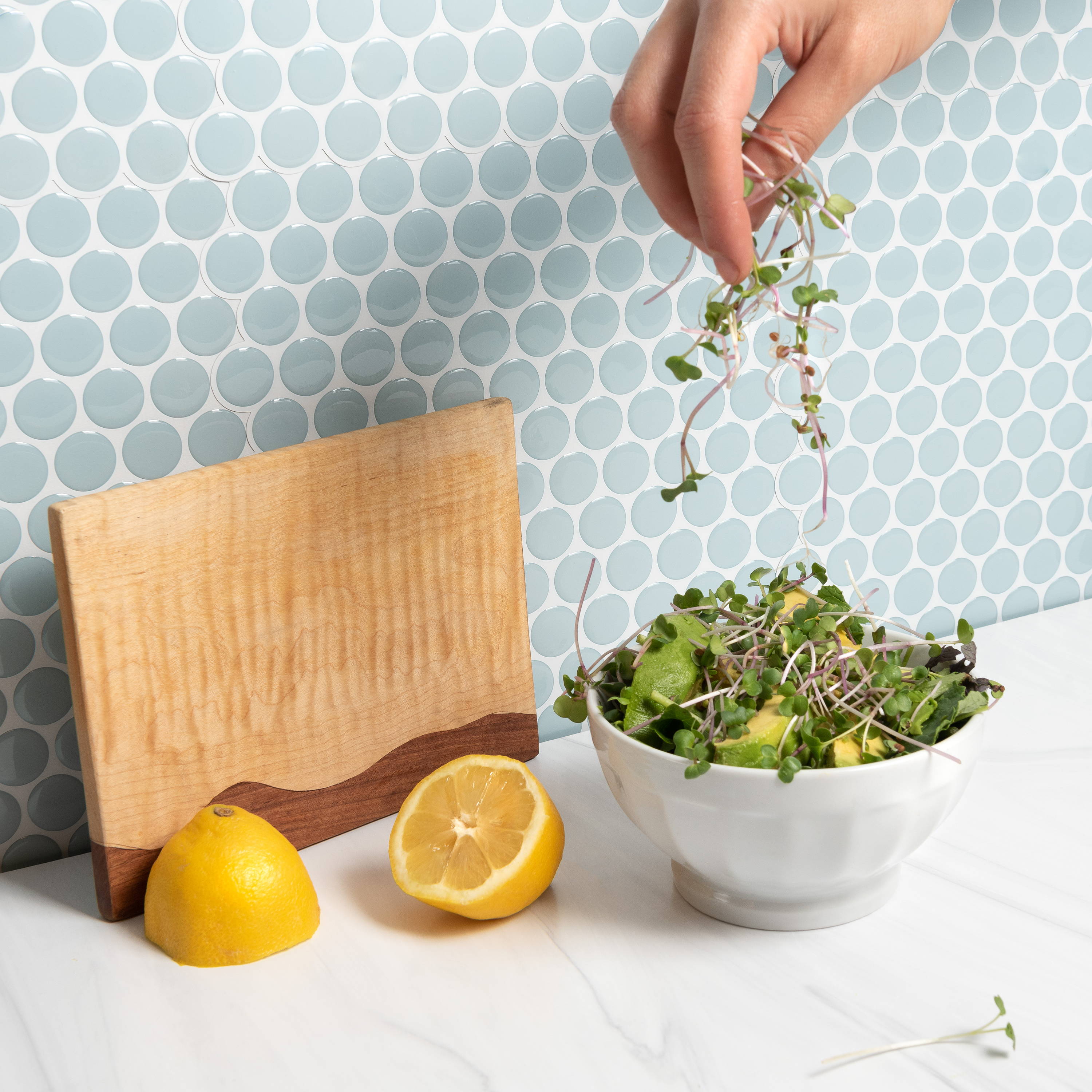 What our customers are saying: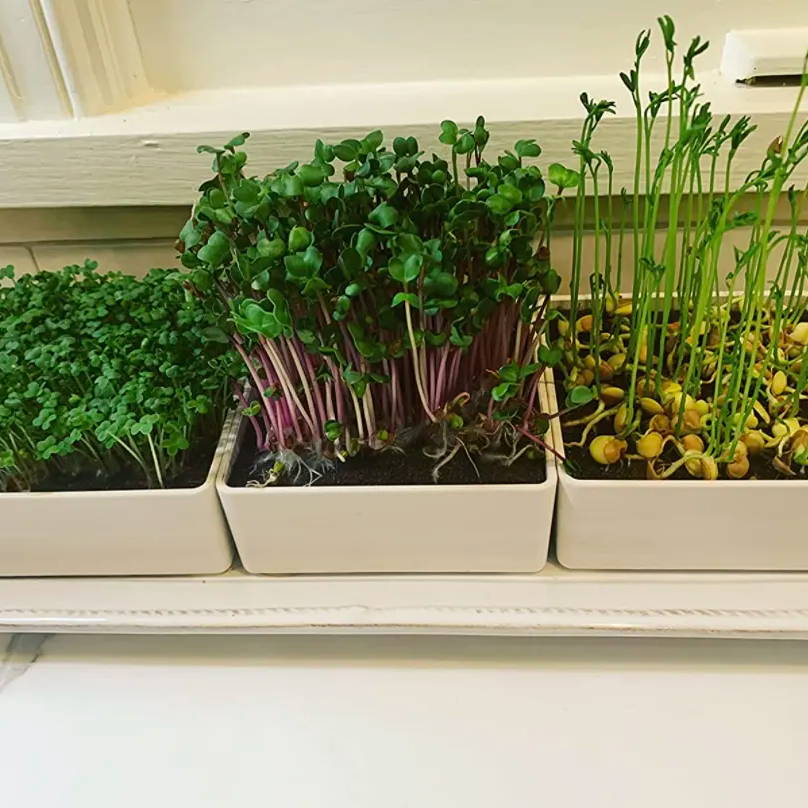 "
"I bought these to grow inside. And they are WONDERFUL!! 🤩 I loved them so much I bought a second kit. Pretty sure they will even fit on the smallest of window sills. I still had an 1 1/2" of room. I like the seed pads are reusable a few times too. Super cool and the greens taste AMAZING! :)"
— Gwen G
"
"This was the perfect starter kit to grow micro greens! Less messy than jars or dirt, and my daughter loved watching them sprout on her windowsill. Had an issue with my first sprouting and reached out to customer service for help - they were amazing!! One thing they told me; don't take the lids off until the seeds start to sprout"
— Tara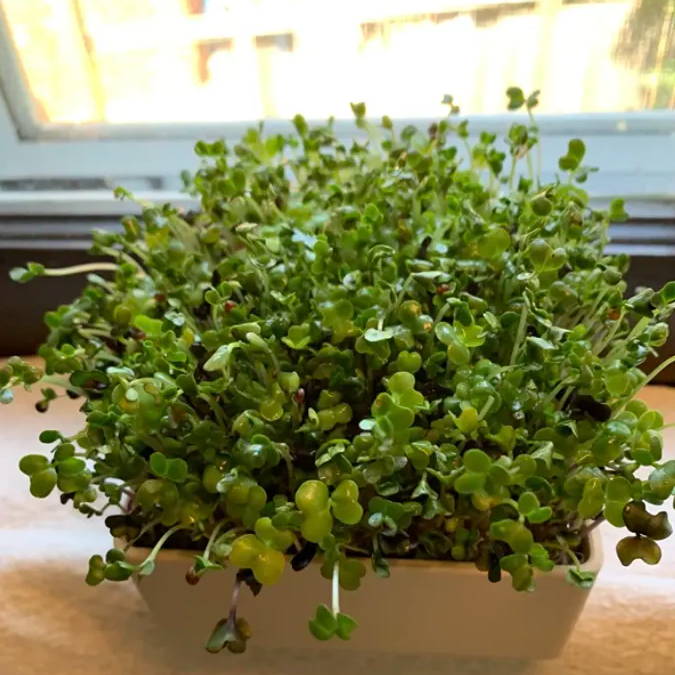 We are so confident that you are going to LOVE this product that we offer an unconditional lifetime guarantee. If you can't get it to work to your satisfaction, just reach out for a 100% refund or replacement (your choice).
100% Money back guarantee!
100% Organic Refill Bundles Sold Separately