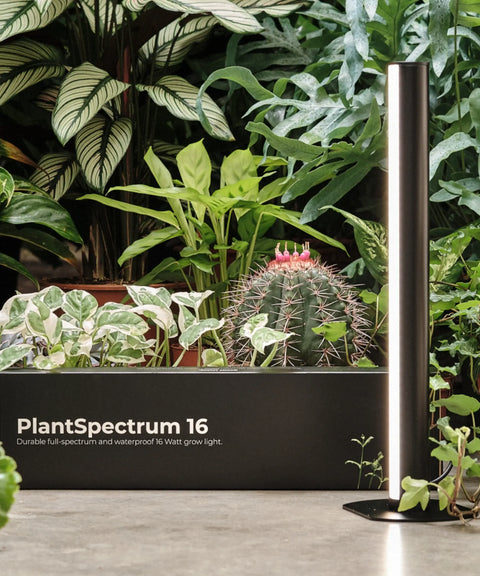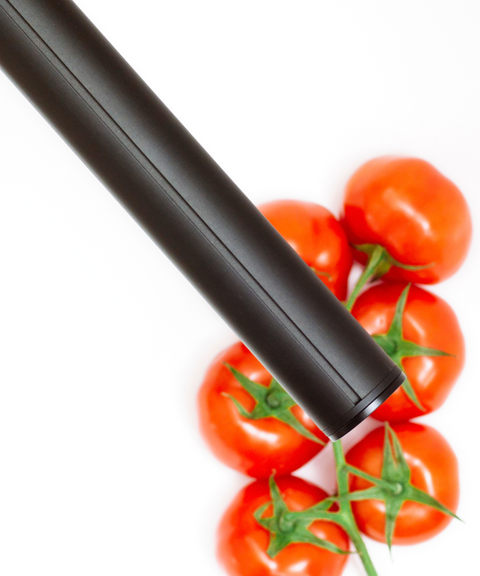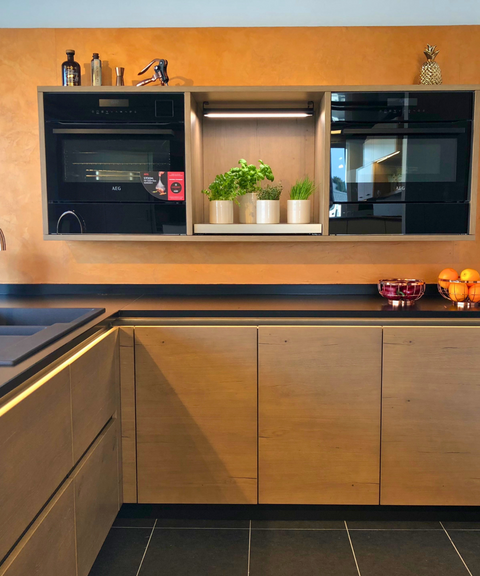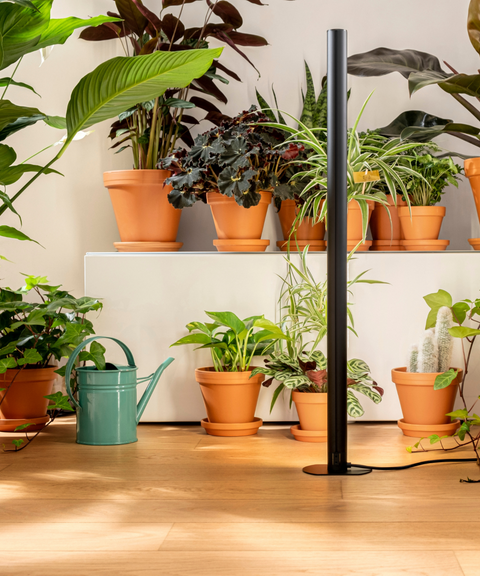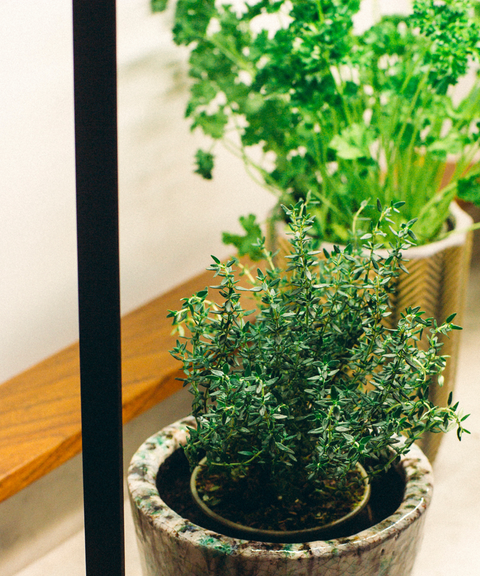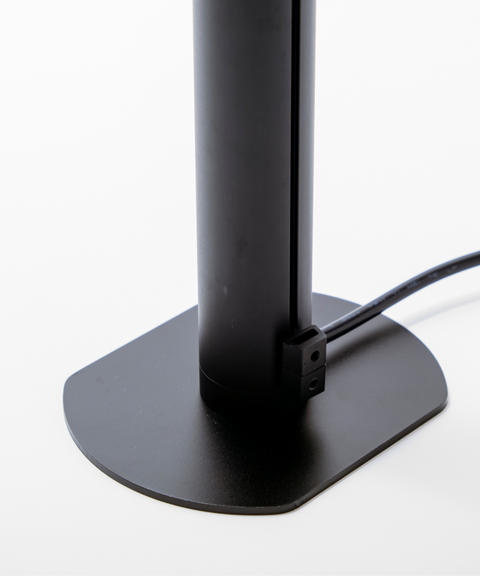 PlantSpectrum 16
PlantSpectrum modules are totally splashproof IP65 full-spectrum growlights that come in 16Watt or 32Watt sizes with a power adapter + all global plugs for use worldwide. We also include a disc for vertical hanging, 2 sliders + zip ties for easily securing to growth racks.
The mini model is 16" & 16 Watts, while the bigger one is 32" & 32 Watts.
What's Included
Why We Love It
Supplies You'll Need
Which Microgreens Kit Is Right For You?
| | | | | | | |
| --- | --- | --- | --- | --- | --- | --- |
| Growing Methods | hydroponic | Hydroponic | hydroponic | soil | soil | hydroponic |
| Growing Medium | Proprietary 'seed quilts' made from coconut fiber | Virgin fluff fibers produced from non-chlorine bleached spruce wood | none | coco coir | coco coir | Jute matt |
| Includes a light | no | yes | no | no | no | no |
| Included seeds | 2 varieties - varies | 3 varieties Red Cabbage, Radish and Mustard | none | 4 varieties. Radish, Arugula, Beets and Tatsoi | 4 varieties. Arugula, Beets, Komatsuna and Radish | 6 varieties. Radish, Kale, Rainbow Mix, Mustard, Spicy Mix and Broccoli |
| USDA Organic Seeds? | Some, not all | Yes | NA | No | No | Yes |
| Grow Area | 1 x Large | 3 x Medium | 1 x Medium/Large | 1 x Small | 1 x Medium | 3 x Small |
| Refill Cost | $$ | $$$ | $ | $$ | $$ | $$ |
Which Grow Light Is Right For You?
| | | | | | |
| --- | --- | --- | --- | --- | --- |
| Wattage | 20W / 40W | 20W | 11W | 16W / 32W | 7W |
| PPF | Small: 23.7 μmol/sec; Large: 42 μmol/sec | 25.95 μmol/sec | 17 μmol/sec | - | 7.3 μmol/sec |
| Efficacy (PPF/W) | 1.05 - 1.2 | 1.3 | 1.55 | - | 1.05 |
| Color Temperature | 3000K | 3000K | 3000K | 3914K | 2700K |
| Mounting | Hanging from wall or ceiling | Inside a pendant or desk lamp | Under cabinet or on a wall | Under cabinet, wall or vertically | Inside a pendant or desk lamp |
| Suitable For | Anything | Anything | Houseplants, Herbs, Leafy Greens | Anything | Small herbs, seed starting |
| Water Resistant | No | No | No | Yes | No |
| Cost | $$$ | $$ | $$ | $$ - $$$$ | $ |
Check Out Some Of Our Other Products
Share your best answers
Check Out Some Of Our Other Products
Share your best answers
Attractive grow light, made my Florida Ghost "ghostly"
This is an attractive, small profile grow light that is fairly strong, especially for its size. It seems efficient. I have used it daily for weeks now, as I was waiting to see how it did before reviewing it.The verdict is good. I had a little bit of frustration setting it up-- I needed it to be suspended but did not have a track. I ended up wiring it up through the track connections and hanging it from a shelf with hooks. It works fine. I have a big Monstera albo, a small Florida Ghost, a yellow oxalis, and a variegated philo cutting underneath it, all doing well.It does not have a timer, but I'm assuming you could plug it into one if you wanted. I do wish it came with a timer instead of all the international plugs, which most American consumers aren't going to need. I really like the small profile. You don't even really notice it. It gets warm to touch when operating but not so hot it has burned me.I tried putting my Frizzle Sizzle under it but it still did not "sizzle." No light has made that plant curl, not even the sun, so IDK on that one. My Florida ghost though, which was fully green (I wasn't even sure it was really a ghost when I got it), is now opening new, white leaves! I have the ghost about 16 inches under the light, well closer than manufacturer recommendations, I think. But that's what the ghost needs to be ghostly.I mean, look at this beautiful plant. That result alone would get five stars from me!
Good Quality and Quite Bright Lamp
PROS- Really bright light- Waterproof- Very stable while standing- Long power cord- On/Off button- 2x mounting options (standing/vertical or hanging/horizontal)- 4 years warranty- App available for advice and recipes- Kit brings all that is needed for mounting the lightCONS- No feature to change the settings (like timer, light intensity, etc.)- App is for information only, doesn't allow changing the settingsSturdy lamp and materials. Has 4 years of warranty.Has 2 different mounting options and the pack brings all the material needed to mount the lamp, both vertically and horizontally.I am using the lamp vertically/standing, and is quite stable.Has a very long power cord, which is quite handy, and an on/off switch right about in the middle of the power cord.The lamp generates a really powerful light and my plants seem to love this light source.Unfortunately this lamp doesn't allow changing any settings, like the brightness/intensity of the light, nor has a timer build into it. Not necessarily a necessity, but it's a nice feature to have.The seller has an app available called "Mother App", used to keep track of the development of your plants, advice or recipes. It is a nice support app. The app doesn't have any settings changing features, like a timer set up or to change the intensity of the light.CONCLUSIONI am not the best person to give advice regarding lamps for plant, since I understand very little about it. I did see good changes on my plants and they are thriving under the lamp, so I am really happy with this lamp.
Gentle and impressive plant light, no timer
This is quite the impressive grow light. It comes with a universal plug and the option to mount vertically on a stand or horizontally from two clips with zip ties. The light has an on/off switch on the cord but there is no timer on the lamp, however a smart plug or grow light timer can fix that issue. There is an app you can download to search up your plants and the best way to place the light for them but you can also find all the same info on the manufacturers website if you don't want to download the app. This light, while strong, is gentle on the plants. I have burned more than one plant by using the wrong grow light or duration but this lamp is on for long periods and so far no burns on any of the plants. This lamp feels like it was built to last with the aluminum outer shell and it doesn't get very hot after many hours of use. I'm currently using this vertically but plan to mount it to one of my shelves on my plant stand eventually and there are multiple ways to mount.Overall this is a very impressive grow light. At this price, I wish it came with a timer, but grow light timers aren't very expensive so it's an easy fix.